6. MAPS AND PLANS
2ONE2FOURONE TRA LA LA LA LA
250cm x 250cm


Painting is, for me, about process. I don't start with a clear idea of a 'finished' image. Drawing sometimes informs and underpins the 'laying out'. There is no hierarchy in my studio practice between drawing and painting. Drawing and painting co-exist equally. In fact there is no hierarchy between any aspects of my studio practice. Even making a cup of tea has a crucial place in all this! Layered. Edges. Gesture and geometry collide. Intuition and serendipity drive the work forward.

There is also performative element to all of this. Painting flat, against the wall. Rotating the canvas or substrate. Altering its position in conjunction with the other elements. Lifting, dragging, scraping, pouring. Cutting out and building up. Watching the paint move, seep, drift… A messy sequence of un-choreographed moves that end up making some sort of sense…


" Like a researcher in his laboratory, I am the first spectator of the suggestions drawn from the materials. I unleash their expressive possibilities, even if I do not have a very clear idea of what I am going to do. As I go along with my work I formulate my thought, and from this struggle between what I want and the reality of the material - from this tension - is born an equilibrium." — From Antoni Tapies

These are not paintings of actual landscapes. But equally they are not abstract paintings either. They are much more than that. They have to be. They have to exist in their own right.


"When one is young and has experienced a good deal of rejection, you want to show everyone how tough you are. Later you want to show how clever you are. Later still, you want to see how far you can push yourself. And finally, you dont give a f**k about anything, you just want to howl at the moon." — From John Hoyland


Tests. Always testing. What will this do… Can this go there… For me, painting is not about representation. It's more a gathering and ordering of a collection of memories. I am in a constant state of knowing and not knowing. Tests. Keep testing.

BLIND SUMMIT. TRIPTYCH. BOUNDARIES, BORDERS, STANDING FORMS.
Acrylic, household paint, varnish, detritus collage on canvas, plywood slate and found substrates. (3.35m X 1.67m. 2020)
THE DIAMOND AS A LATE ADDITION TO THE LAY OF THE LAND.
Acrylic, household paint, spray paint, varnish, detritus collage and found objects on canvas MDF, old notice board and other substrates. (215cm X 182cm. 2020)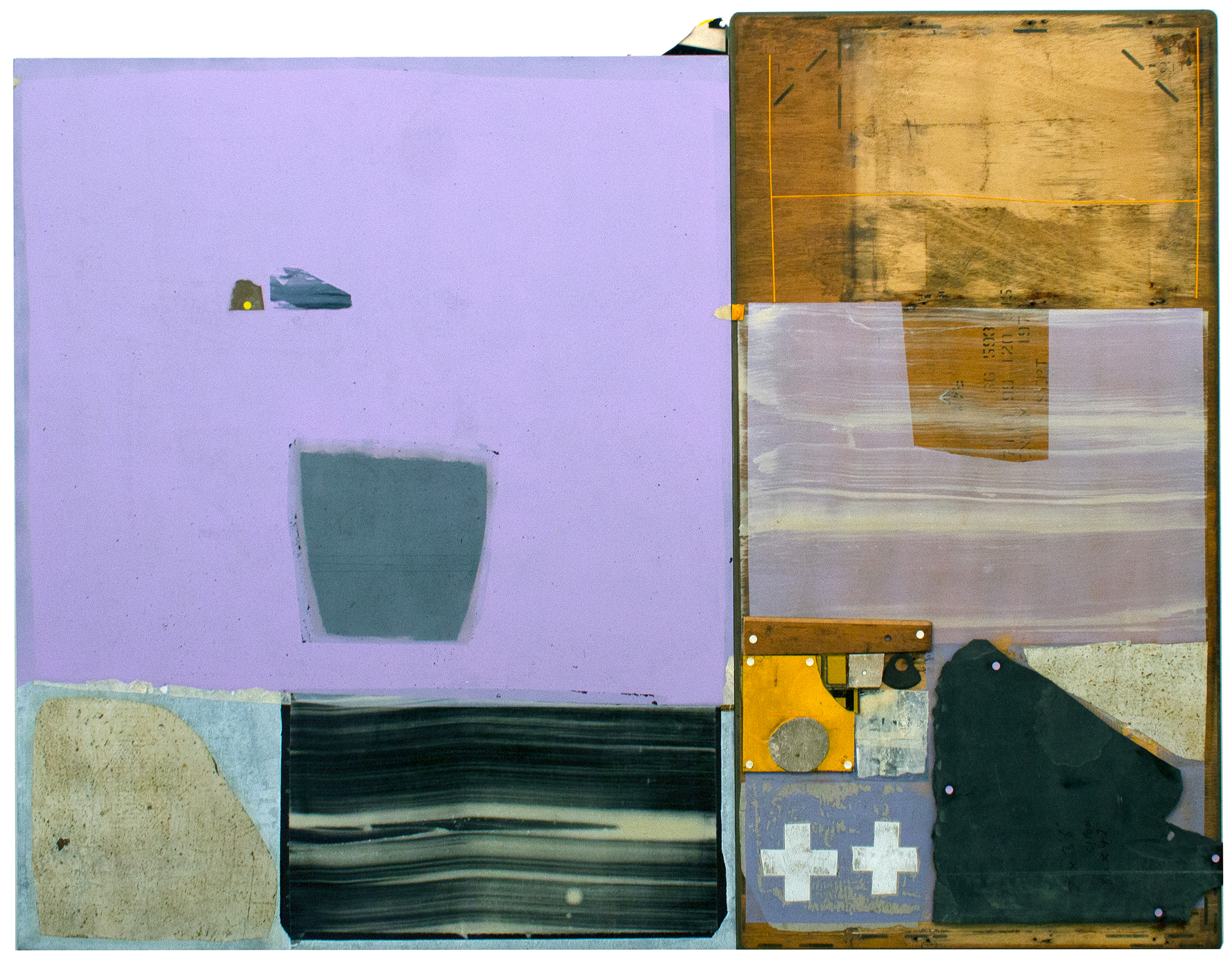 DPK T SQUARE SECTION LAND SEA AND SKY.
Acrylic, household paint, spray paint, varnish, detritus collage and found objects on canvas and an old office desktop. (206cm x 161cm. 2020)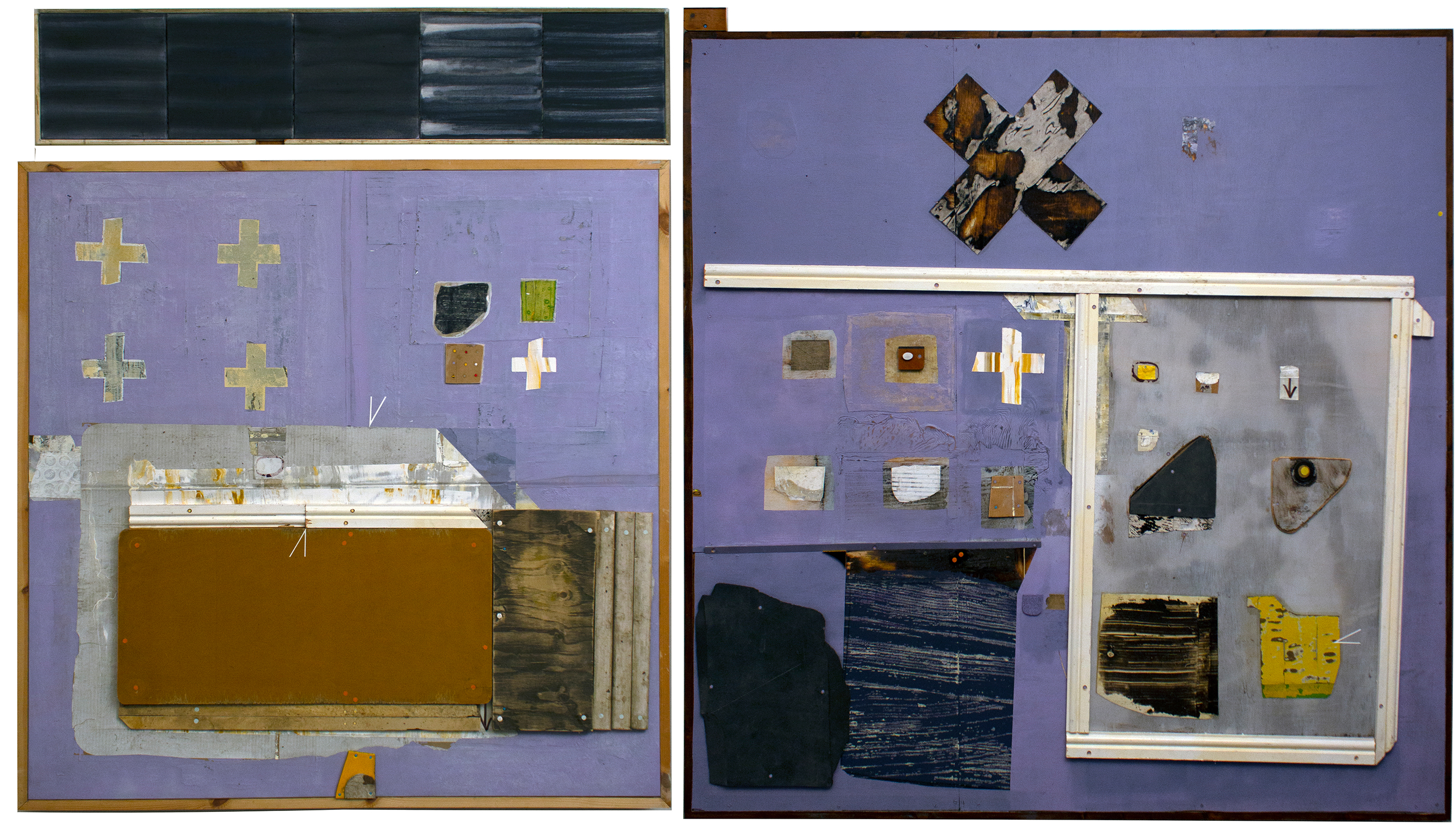 4 PANELS. ANTI CLOCKWISE LANDSCAPE / FRAGMENTS AS CODE.
Acrylic, household and spray paint, varnish, detritus collage on canvas, plywood and found substrate. (300cm x 167cm. 2020)
STANIFORTH END RIDE.
Acrylic, household paint, spray paint, varnish, detritus collage on canvas. (40cm x 40cm 2020)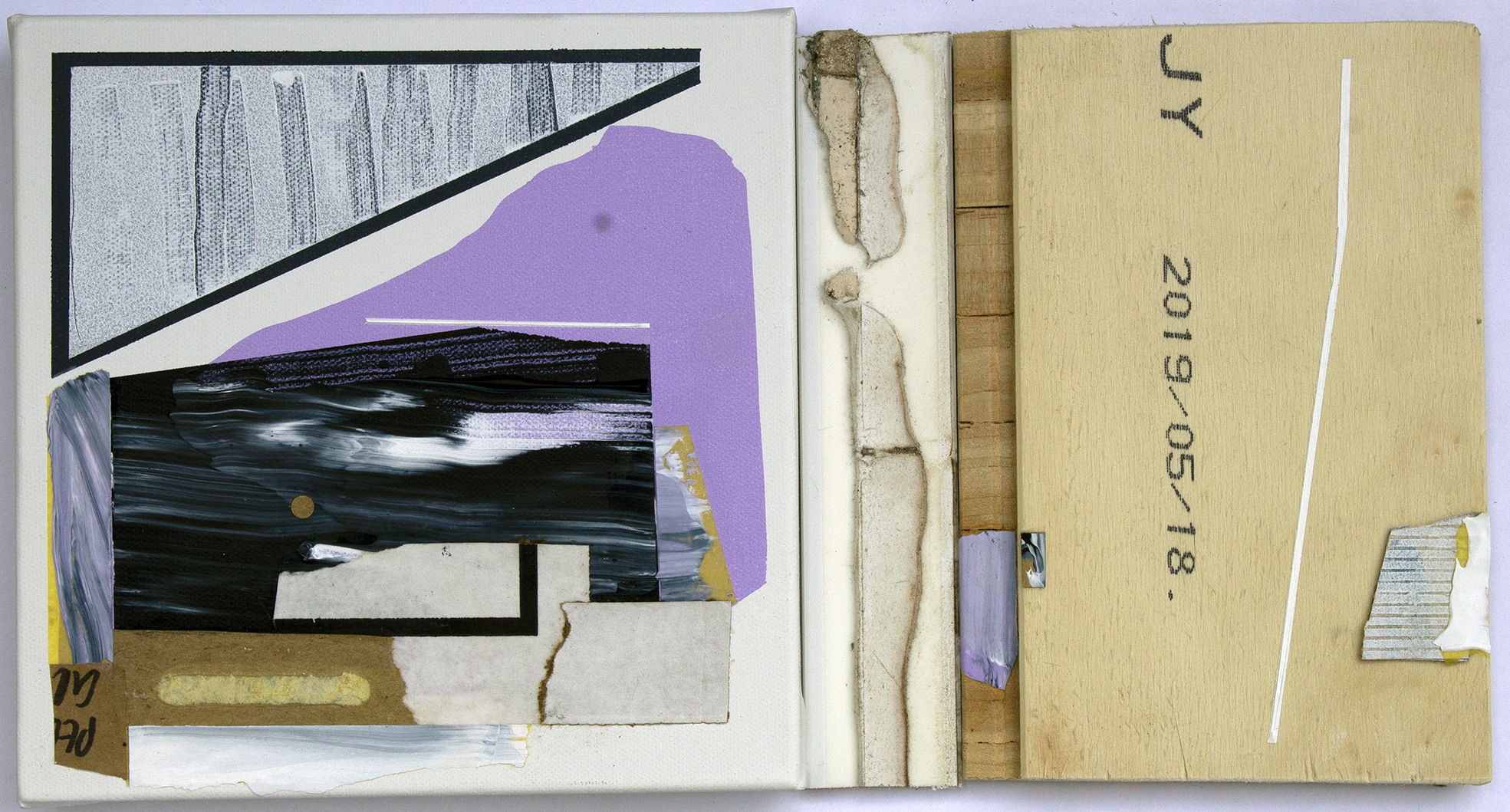 TESTING TESTING CELLAR 8.
Acrylic, household paint, spray paint, varnish, detritus collage on canvas and found substrate. (40cm x 20cm. 2020)
TEST NUMBER 9.
Acrylic, household and spray paint, varnish, detritus collage on canvas, hardboard, found substrate and an old oven dish. (40cm x 25cm. 2021)
GREY P40 3X's
200cm x 150cm



SLATES AND CROSSES
250cm x 125cm
ES O EY P. 12 DOTS. 3 CROSSES. LANDSCAPE.
240cm x 155cm
PAYNES GREY VERTICAL DRAG YELLOW DOT
250cm x 250cm

152X152 WALLPAPER AND X
125cm x 200cm
DRAG TWICE ONE CROSS
250cm x 250cm